Angeline in Athens overlooking the Acropolis 1944

The end of war in Greece brought the residents of Athens into the streets for a momentous celebration.
1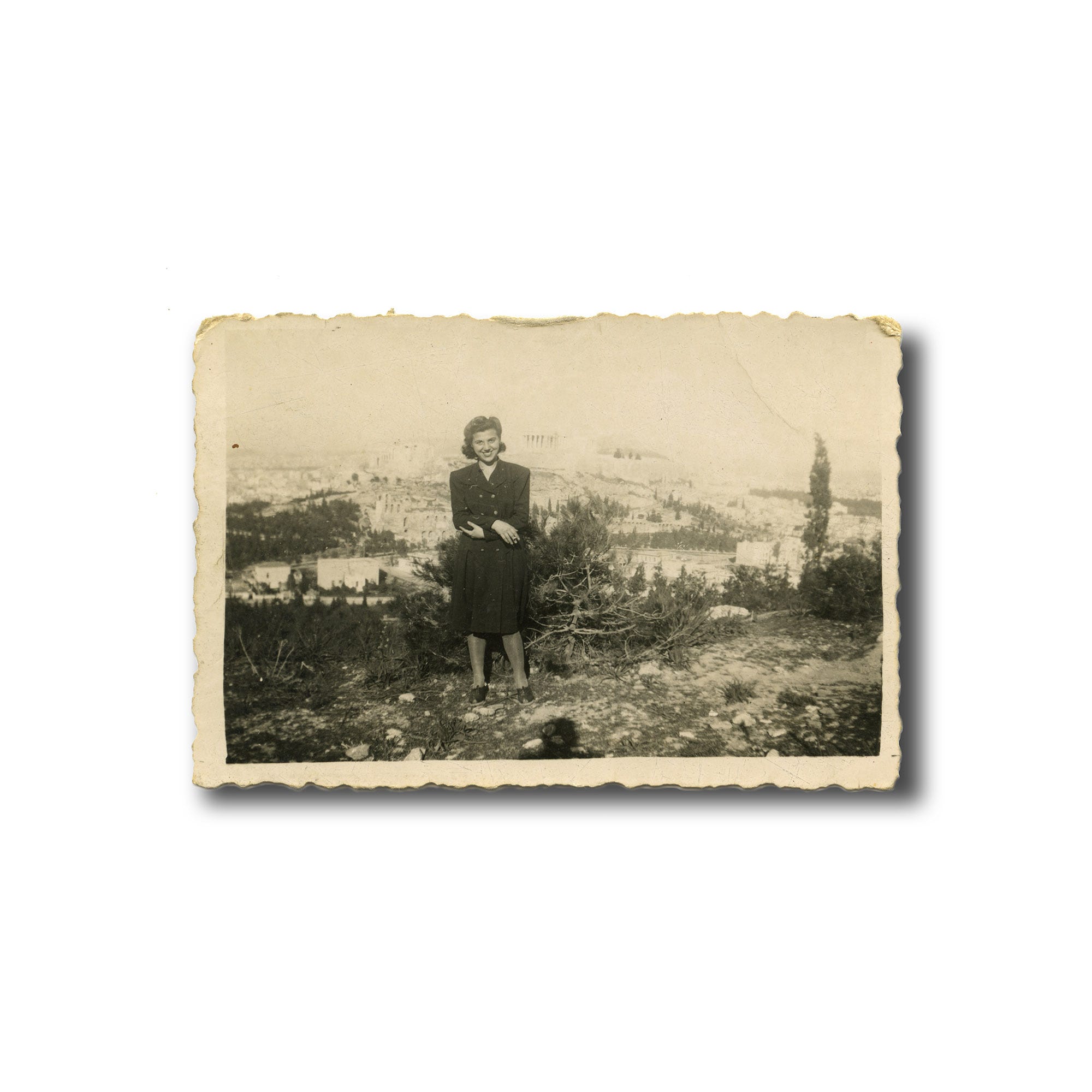 Angeline in Athens (L) at the gates to the Acropolis 1944

Angeline rushed into the city center and joined in, and then again a couple of days later when the British army entered the city.
2
Angeline in Athens May 14, 1945

She was no longer a child. She was 20 years old, but her experiences over the previous several years had made her wiser and more mature than her age suggested. While thrilled at their liberation, Angeline still suffered the fear and uncertainty regarding her mother's fate in Germany.
3
Angeline in Athens field circa 1944 or 1945

Working with the British allowed Angeline to support herself and help other family members. Given the continued tensions between the leftists, rightists and monarchists who were now vying for control of Greece, her position with the British caused friction between Angeline and friends from the left.
4
Angeline in Athens field circa 1944 or 1945

She navigated that tightrope with the aid of her United States passport and a plea of non-involvement, notwithstanding the clear British anathema for the leftists who were now considered by most as a communist organization.
5
Lenny May 14, 1945

An additional motivation for Angeline's preferences in this regard, if one was needed, was the relationship that she had developed with another British soldier, named Lenny—a relationship that would eventually require Angeline to make a difficult decision between a man she loved and her strong desire to return home.
6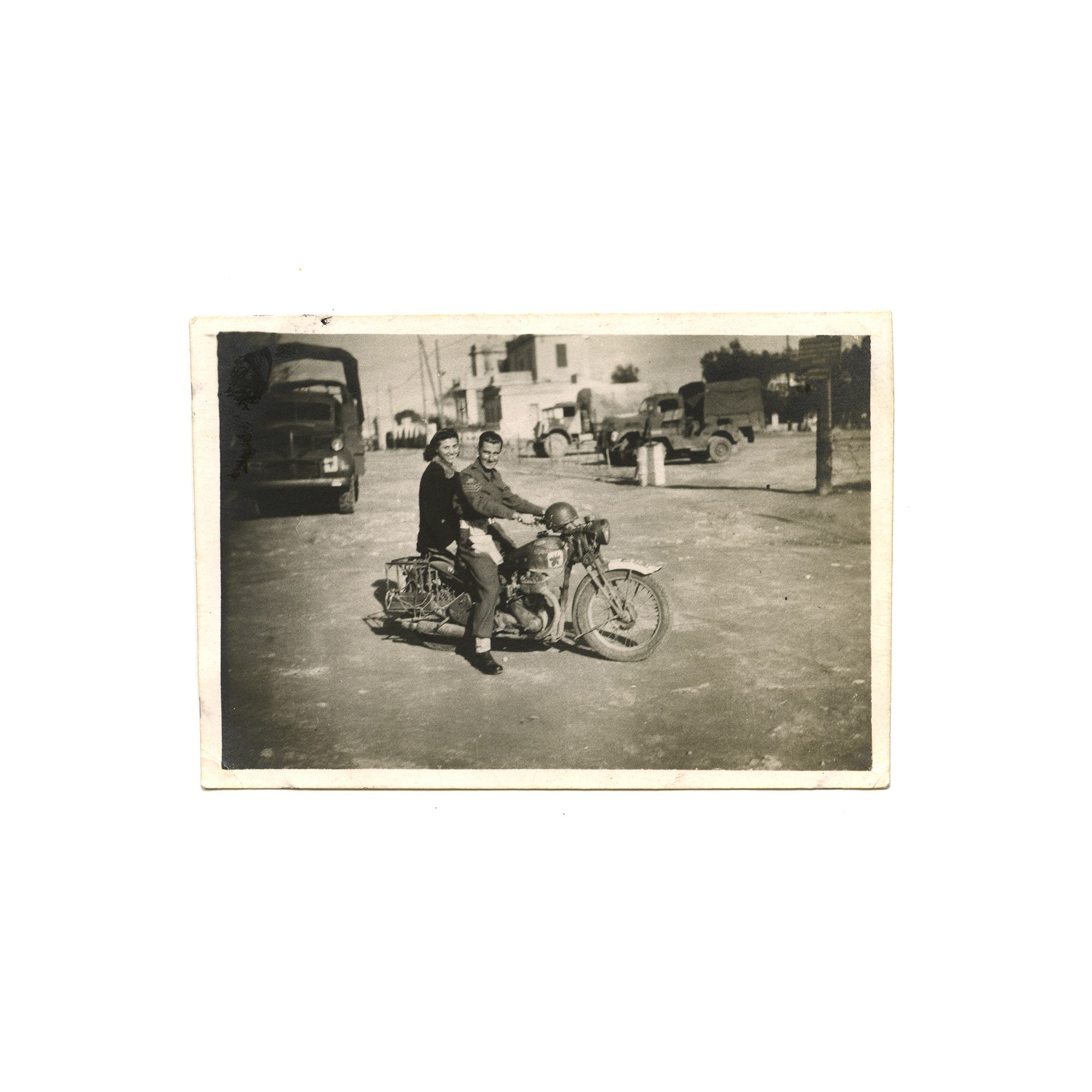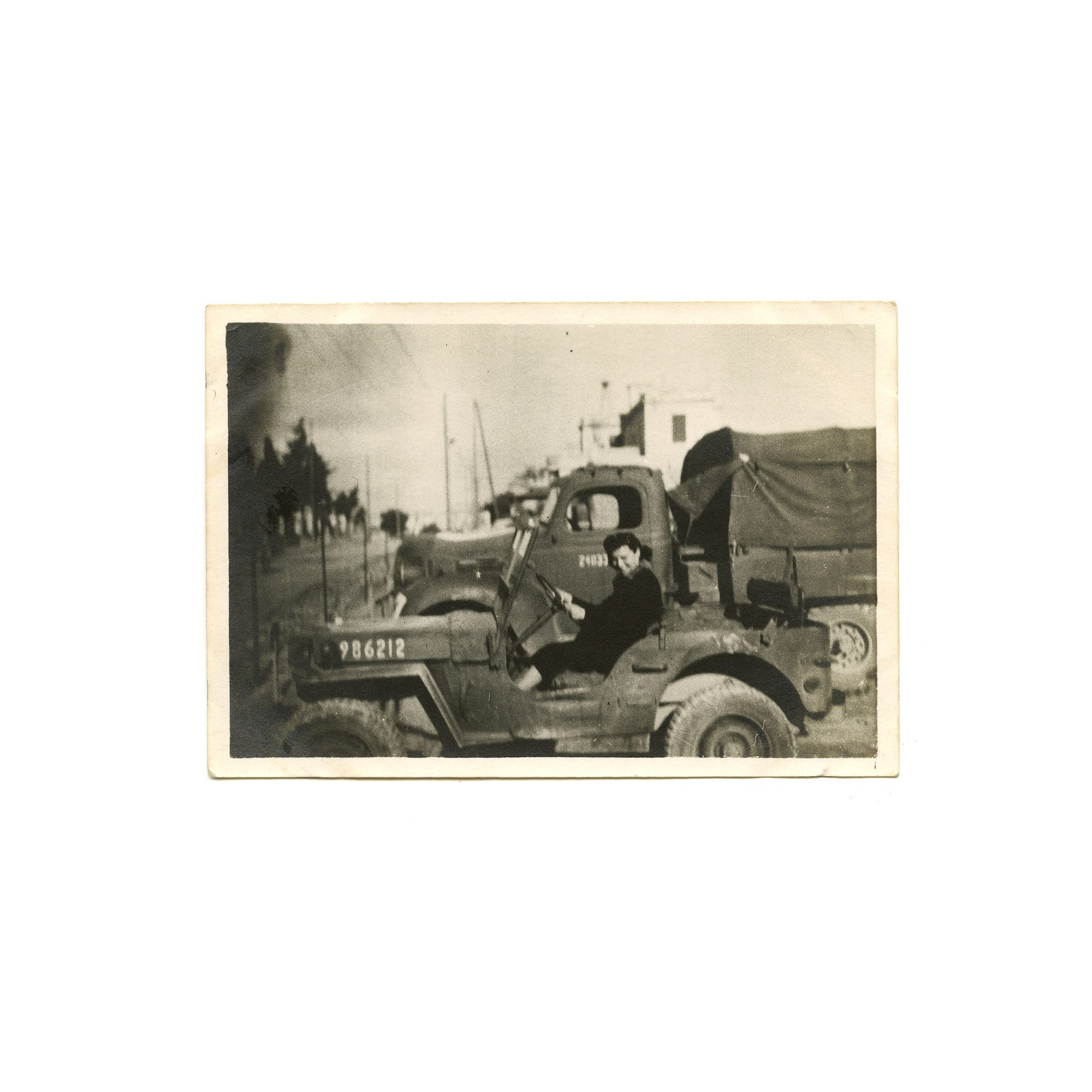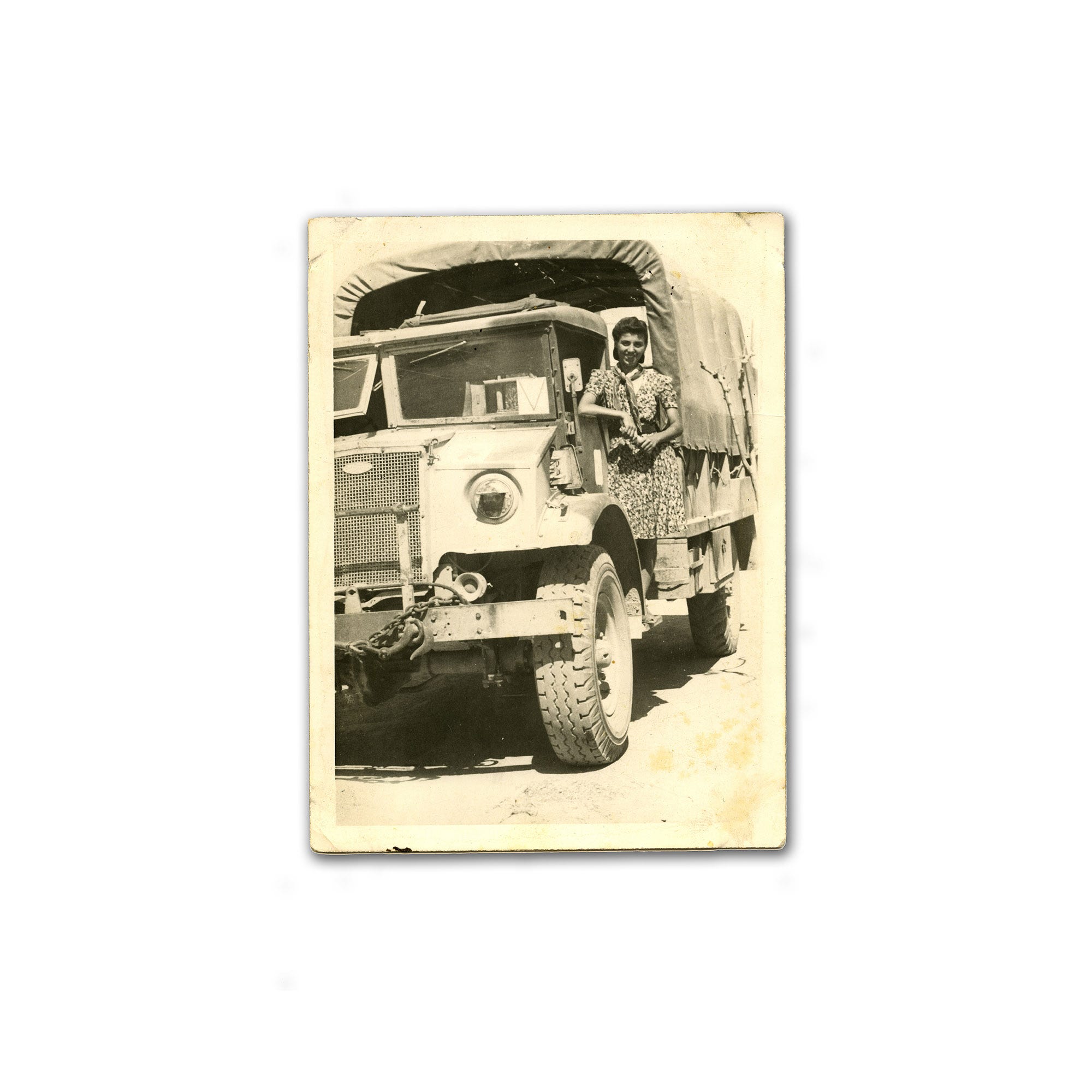 Angeline & Lenny and friends near Athens, 1945

While Angeline enjoyed time in Athens with Lenny, Maria, whose fate remained unknown to her daughter, continued her struggle to survive the rigors and cruelty of the Nazi munitions factory and labor camp she had been assigned to since September 1944. Not until late April 1945, as the Allied forces were closing in on the Nazi homeland and she and her prison-mates were forcibly led on a brutal death march, would Maria finally be freed from the Nazi yoke. Her freedom from bondage would not be the end of her travails, as she would spend the first four months of the new European peace wandering throughout Germany, surviving hand to mouth as she sought a way back home.
11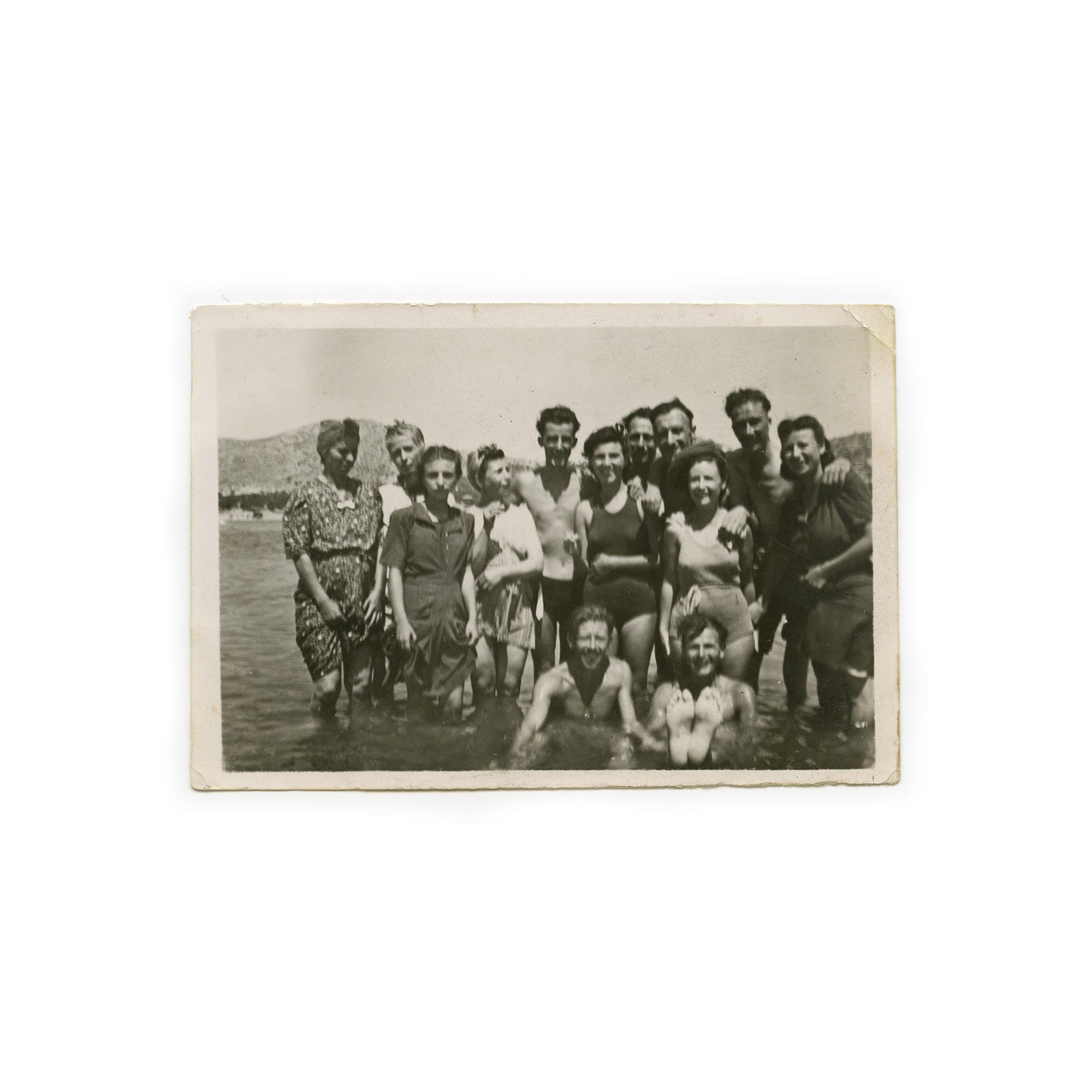 Maria returns from German concentration and work camps 1945

Maria would find her way back to Athens a mere nine days before the S.S. Gripsholm would be sailing from the Athens port city of Piraeus for New York. While being reunited with her daughter and other family members was a godsend to Maria, it was overcome by her grief in learning that her precious Apollo had died while she was in captivity.
12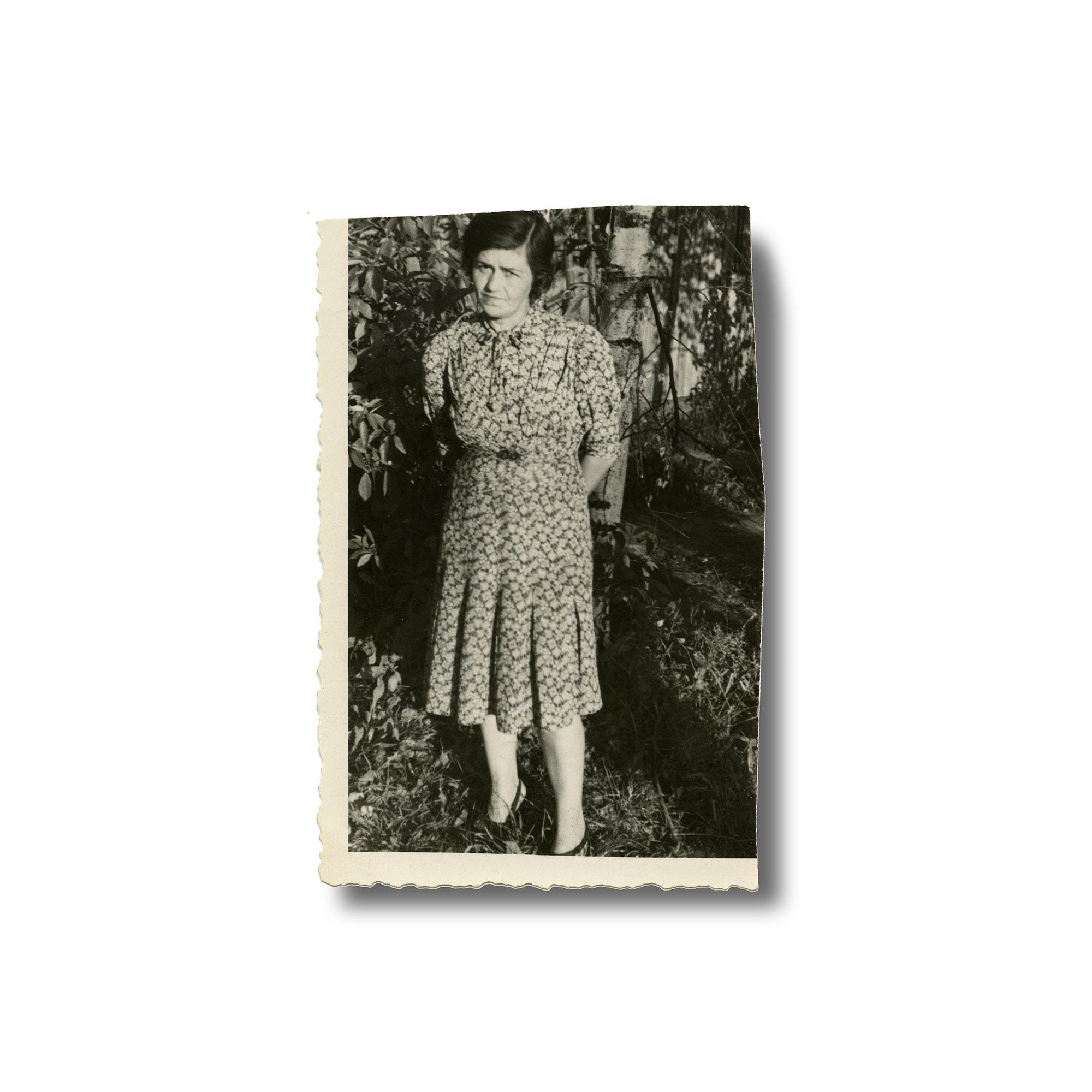 Angeline & Lenny 1945

Angeline's leaving Greece was also bittersweet, as it meant leaving a man she had fallen in love with. But she had been away from home and family for eight long years, and her mother needed her. On September 13, 1945, Maria and Angeline sailed for the States, leaving both love and the reality, if not the memories, of horror behind.
13