Picture of Weirton, West Virginia early 1900's
People Unknown
WEIRTON
At the turn of the twentieth century the United States was in the early stages of the Second Industrial Revolution with a substantial growth of jobs for laborers. One source of the needed labor was immigration.
1
Tasso Bouyoucas Early 1900's - Left/Center Row
TASSO
My maternal grandfather, Tasso Bouyoucas, an ethnic Greek born in Turkey (the Ottoman Empire), was one of the immigrants who made his way to the United States to work in the steel mills of Weirton, West Virginia.
2
13 Year Old Maria Emilianou - Right
MARIA
There, Tasso met a young girl named Maria Emilianou, also a Greek immigrant originally from Turkey. Tasso, age 27, and Maria, age 15, fell in love.
3
Actual Marriage Certificate 1917
MARIA & TASSO
Despite disapproval (due solely to her young age) of other family members who had found their way to Weirton, Maria and Tasso eloped and married in 1917. Both of the young newlyweds being committed congregants of the Greek Orthodox Church, they quickly renewed their vows within the church.
4
Tasso, Maria, Nick, Ted, Stella And Manuel
LIFE IN WEIRTON
While immigrants were playing a significant role in the growth of the country's industrial and economic growth, they were nonetheless unwelcomed by many Americans due to their different languages and customs. Weirton, a dusty, smog-ridden steel town, was no different from many similar towns and cities, and Tasso and Maria, both speaking very little, if any, English at first, felt the sting of this anti-immigration fervor. They endured and challenged it by working hard, staying committed to family, practicing their faith, and learning about what it meant to be an American. In 1922 Tasso joined a fledgling organization called the American Hellenic Educational Progressive Association (AHEPA) created to counteract, through education and philanthropic activities, the bigotry against immigrants.
5
MARIA'S CHILDREN
Perhaps most significantly, Tasso and Maria bore six children, all of whom became Americans by birth and were educated in American schools, along with learning the language and customs of their parents' heritage. Tasso's and Maria's six children in descending order of age were Manuel, Stella, Nick, Ted, Angeline and Apollo.
6
ANGELINE
My mother, Angeline, the fifth of Maria's six children, was born in 1925.
7
ANGELINE
From an early age, Angeline was an outgoing and precocious child. She particularly loved to dance and dreamed of being a performer when she grew up.
8
APOLLO
Little is known about Apollo's early years aside from the fact that he idolized his older sister Angeline.
9
Maria and Her Six Children
GROWING UP
Growing up in Weirton was not unlike growing up in other small towns in the 1920s and 1930s. For the Bouyoucas kids, school and church were the primary focus of their parents. For the Bouyoucas boys sports were very important, and the three older boys – Manuel, Nick and Ted – were all good athletes. As teenagers they were also known as pranksters. In one notorious example, Nick and Ted devised a scheme which allowed them to win virtually every traditional Greek Easter boiled-egg-breaking challenge, surprising their parents with a bushel-full of hard-boiled eggs. It was a hard life in a hard scrabble town, but as adults Tasso's and Maria's children would always speak of growing up in Weirton with fondness, and even nostalgia.
10
THE TIMES
As Tasso put in up to 12 hours a day at the mill, Maria tended to their growing family which, by 1929, reached 6 children. As was typical in both Greece and the United States at that time, her main tasks were to care for their kids, their home, and her husband. Maria and Tasso shared the responsibility of their children's religious upbringing, both of them devout Orthodox Christians.
11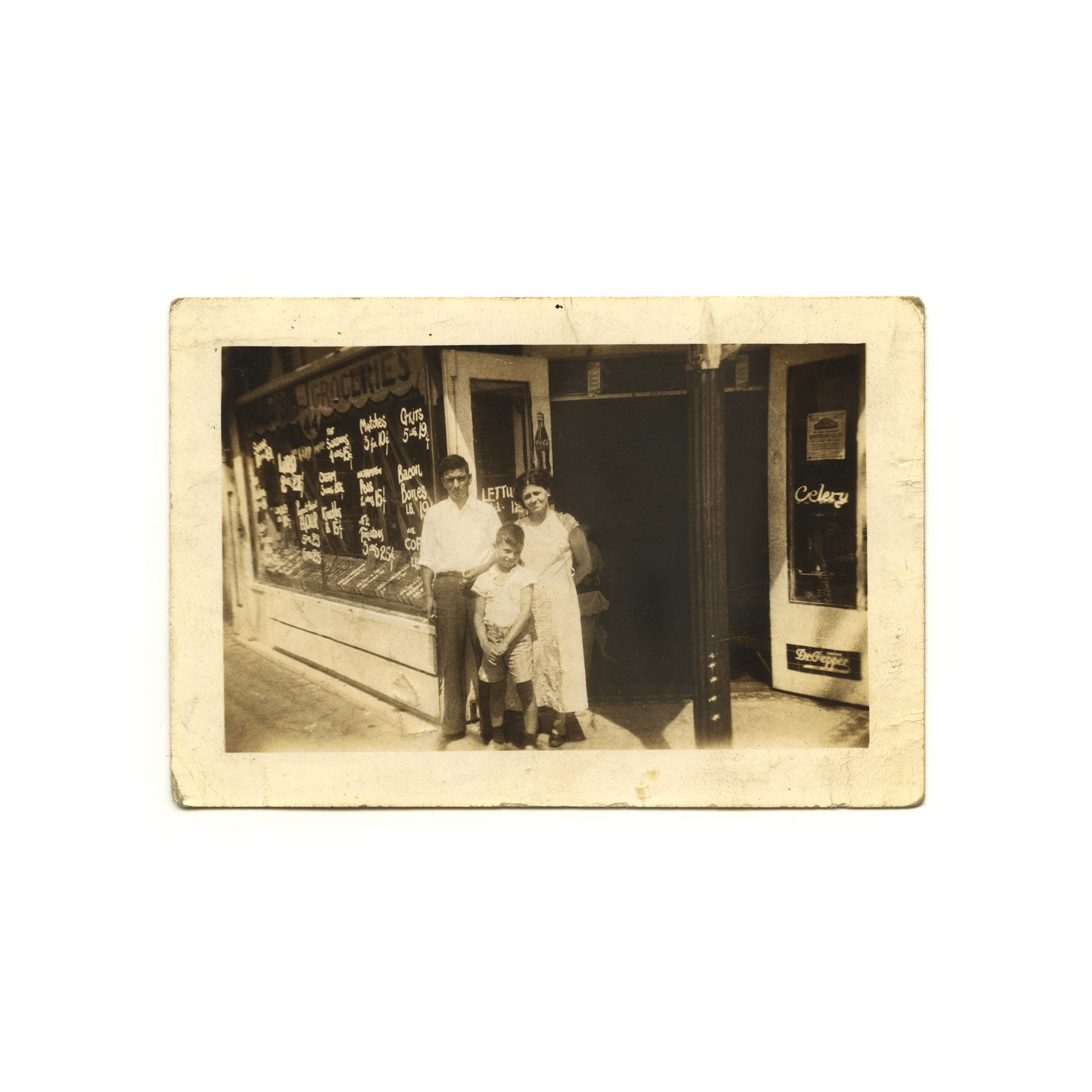 Tasso (R) with his son, Manuel.
THE TIMES
Tasso was a ladle liner, one of the hardest and most dangerous jobs in the mill. On occasion he would be mocked by native workers for his very broken English. However it made him feel, he had a standard retort: "Everybody think Tasso stupid because he no speak good English. Then they see Tasso work where it hot and he first-class bricklayer. Then everybody love Tasso."
12
THE TIMES
As in Greece (and Turkey), for Tasso and Maria, as with many immigrant families, providing a good home and an education and spiritual based life for their children, was foremost among all. They also viewed their nuclear family as part of a much larger family consisting of relatives, here and overseas, and existentially, the entire Greek culture. It was as important to impart to their children the pride of being the descendants of great civilizations. This foundation of culture and philosophy grounded them and equipped them to succeed in every way within modern society. Their children were born and would remain U.S. citizens. But, to Tasso and Maria, it was important that they never abandon, or forget, their Greek heritage and cultural roots.
13
STELLA
In 1937, Maria and Tasso were informed by their family physician that their older daughter Stella had a potentially fatal heart condition. He told them that as long as Stella lived in the smokey, smog-ridden environs of Weirton, or anywhere similar, she had very little likelihood of surviving. To save their daughter's life, Tasso and Maria decided that she should be taken to Greece, where the climate was more favorable and Maria had relatives to support her.
14
BROTHERS STAYED
They decided the three older boys would stay with Tasso while Maria would take Stella and the two youngest children, Angie and Apollo, to Greece with her.
15
ANGELINE
Angeline was 3 months shy of being a teenager when she set off for Greece with her mother, sister, and younger brother. By all accounts she was an outgoing, fun loving, young girl who idolized her older sister and brothers and was caring and protective of her younger brother, Apollo. Having been to Greece once at a very young age, she had no recollections of it. With an adventurous spirit she looked forward with great enthusiasm to visiting Greece, although the circumstances for the trip were painful.
16
ANGELINE
APOLLO & MARIA
One of the last group photos prior to the trip to Greece in 1937. The occasion for this photo is unknown, but the guitar and Greek bouzouki suggest a family/community event or celebration.
17
Apollo 1937
VOYAGE TO GREECE
In November 1937 Maria and her three children set sail for Greece on the ship S.S. Saturnia, little knowing that it would be eight long years before any of them would see their family or their home again.
18