For most of Maria's and Angeline's prison time in Athens there is, understandably, no photographic record. They were political prisoners, enemies of their captors, and they were imprisoned in facilities designed and still used to incarcerate common criminals—murderers, thieves, black marketeers and the like. And, they were treated equally harshly, particularly when violating the rules or getting caught in possession of forbidden items or notes smuggled into the prison. Books were forbidden. Violations of minor rules were punished ruthlessly. The food provided only minimal nutrition. Clothes could only be washed in water contaminated with lice. In the first of two prisons in which Maria and Angie were incarcerated there could periodically be heard the executions of prisoners in the adjoining men's prison.
Nun from the Prison

Their only kind caretakers were the nuns; like themselves, prisoners, yet given the task by their jailers of tending to the spiritual and other needs of the prisoners, within the parameters permitted by the authorities. For many of the prisoners, including Maria and Angie, the ability, however limited, to practice their faith salved some of the depredations and fear that was their daily existence.
1
Angeline - Right

What they wanted to do was put on a play honoring this most joyous of Greek holidays, Greek Independence Day, but they had no props or costumes to do so. Maria, along with some of the other older women prisoners, decided to use the prisoners' linens, bed sheets and pillowcases to fashion Greek-style costumes for the celebration.
2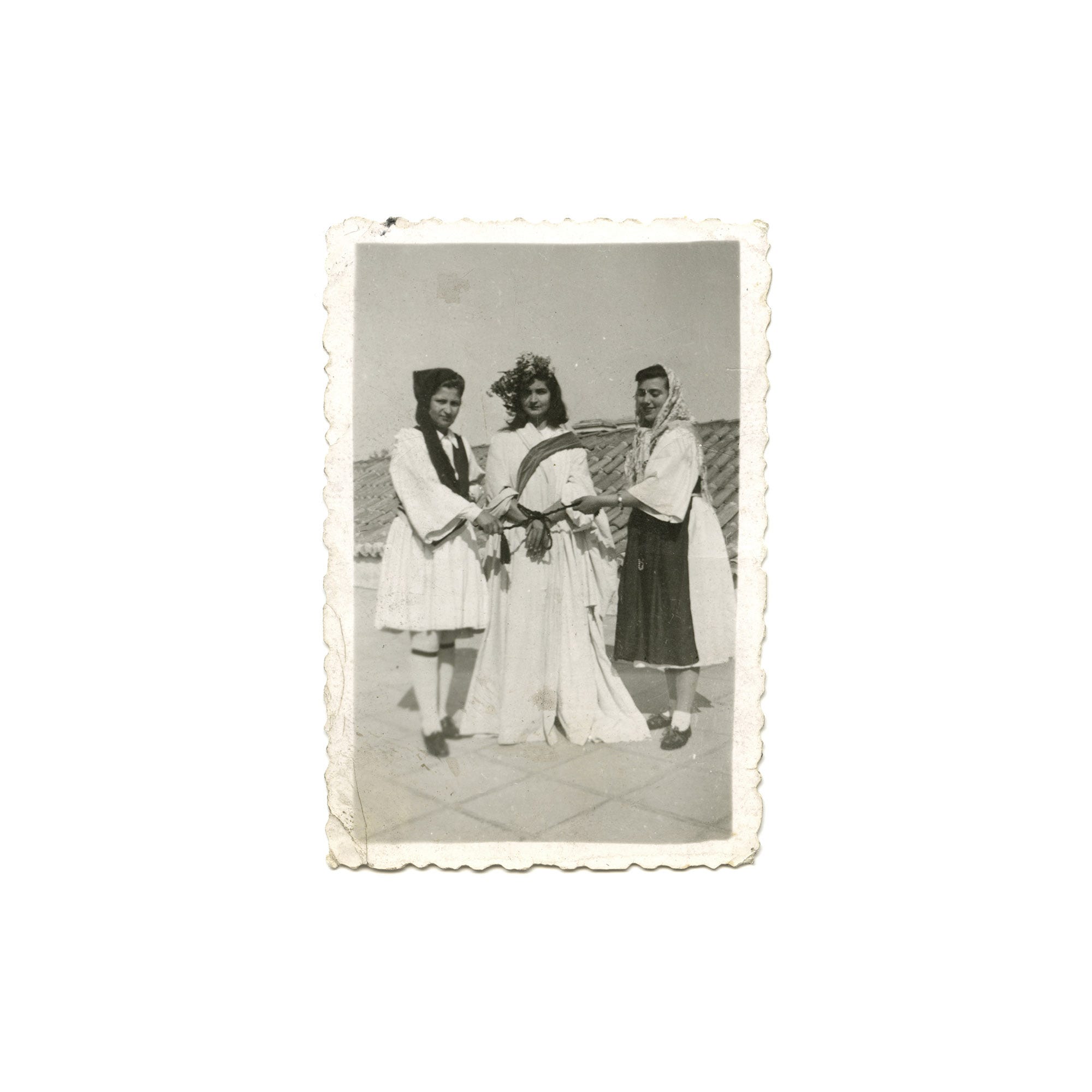 Angeline - Right

Angie had discovered a door leading to the roof allowing prisoners to sneak outside for fresh air. One of the prisoners, who suspiciously seemed to have a special relationship with their captors, was able to smuggle a camera into the prison.
3